You need documentation skills to bring other people's ideas and words into your essay.
First, we use a language of attribution to indicate another voice in our essay. We use common phrases for that, including "According to Pariser" or "Pariser argues that …".
Second, we use in-text citation to tell the reader what specific source the ideas and words come from. In-text citation in APA includes the author's family name and the year of publication.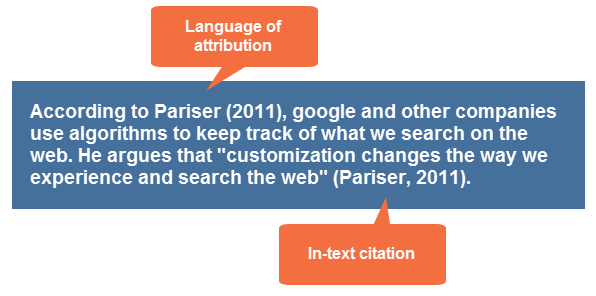 Locating Items in a Paragraph (Practice)
Read over the following paragraph which brings together ideas on plagiarism from two different authors – McLean and Horkoff.